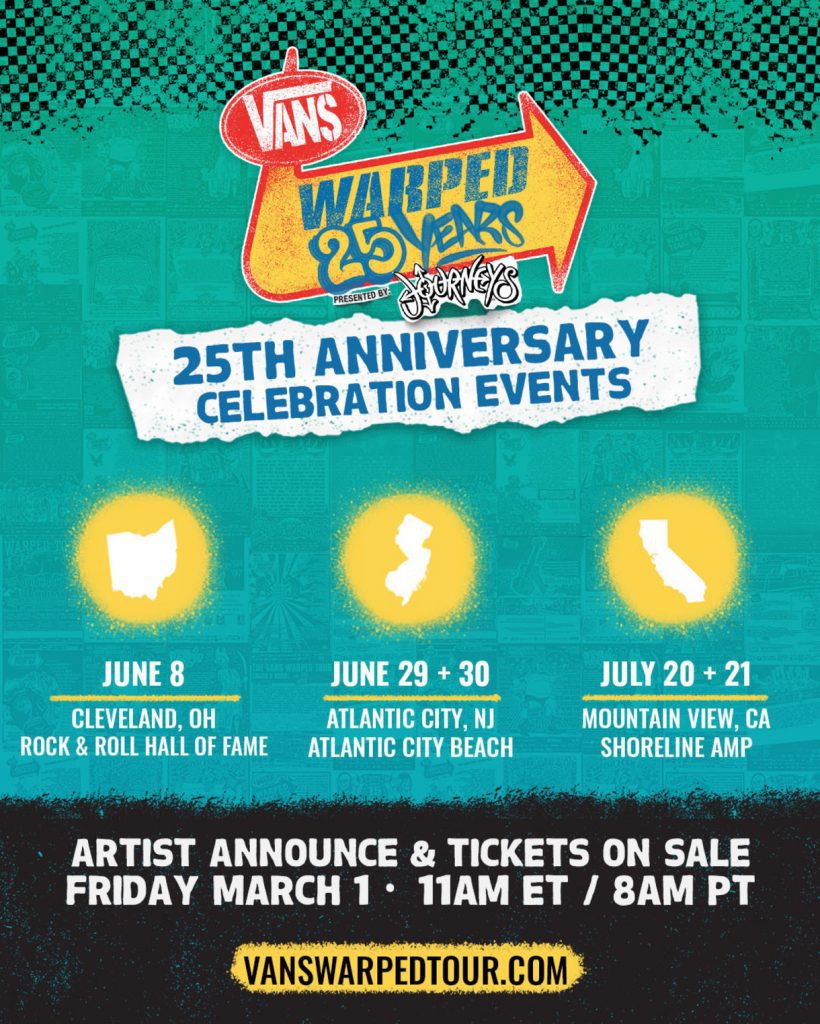 Earlier this year, Vans Warped Tour announced a handful of special dates to celebrate the tour's 25th anniversary. Today they shared the official lineup for each of the three unique events.
The 25th Anniversary events will take place in Cleveland, OH, Atlantic City, NJ, and Mountain View, CA. Tickets are available here.
The lineup for each date celebrates the tour's roots with veteran acts like Sum 41, The Offspring, Blink 182, and Simple Plan, while also offering a platform for rising artists. Some promising bands on the lineup include Silent Planet and Trophy Eyes.
The only stop on the East Coast, Atlantic City will be a beach-side phenomenon. Fans will be treated to performances by A Day to Remember, Man Overboard, Gym Class Heroes and Bowling For Soup among others. In addition to music, attendees will have a taste of Warped Tour's past with special attractions consisting of a Human Canon Ball, skate ramp, motocross, wrestling, and a Warped museum.
Two-day GA and VIP tickets are still on sale. More more information on Atlantic City and other dates, visit vanswarpedtour.com.
Look back on last year's final cross-country Warped Tour here!
The full Atlantic City line-up is below!