Dayseeker, Holding Absence, Thornhill, Caskets, Dreamwake
The Palladium – Worcester, MA – 4.19.2022
Words and photos by Brittany Isaacson
Dayseeker made a highly anticipated stop at The Palladium in Worcester, MA on Tuesday. The show was one of many sold-out dates on their headlining run, which features the band playing their latest album, Sleeptalk, in its entirety.
Sleeptalk, which was released in September 2019, follows 2017's Dreaming is Sinking // Waking is Rising. Following the release of Sleeptalk, Dayseeker also shared a deluxe version of the album last year.
The tour kicked off earlier this month in LA, and features support from Holding Absence, Thornhill, and Caskets.
"This is our first proper headlining tour since our start as a band and this is the perfect album to highlight," shares Dayseeker. "The supporting bands are incredible and we know this is going to be a very special experience for everyone involved." 
The Worcester date kicked off with a set from Dreamwake, who got the crowd excited with their intricate riffs and mesmerizing saxophone. Following was English post-hardcore group Caskets, who kept the energy building with tracks like "Glass Heart" and "Falling Apart."
Hailing from the UK, Holding Absence were next to the stage. The group played popular tracks, including "Afterlife," "Gravity," and "Like a Shadow."
Australia's Thornhill followed with an animated performance, featuring their newest singles, "Hollywood" and "Arkangel." The group closed out with popular track, "Where We Go When We Die."
Finally it was time for Dayseeker to take the stage. A neon "Sleeptalk" sign illuminated the stage as the group dove into "The Embers Glow" and "The Color Black."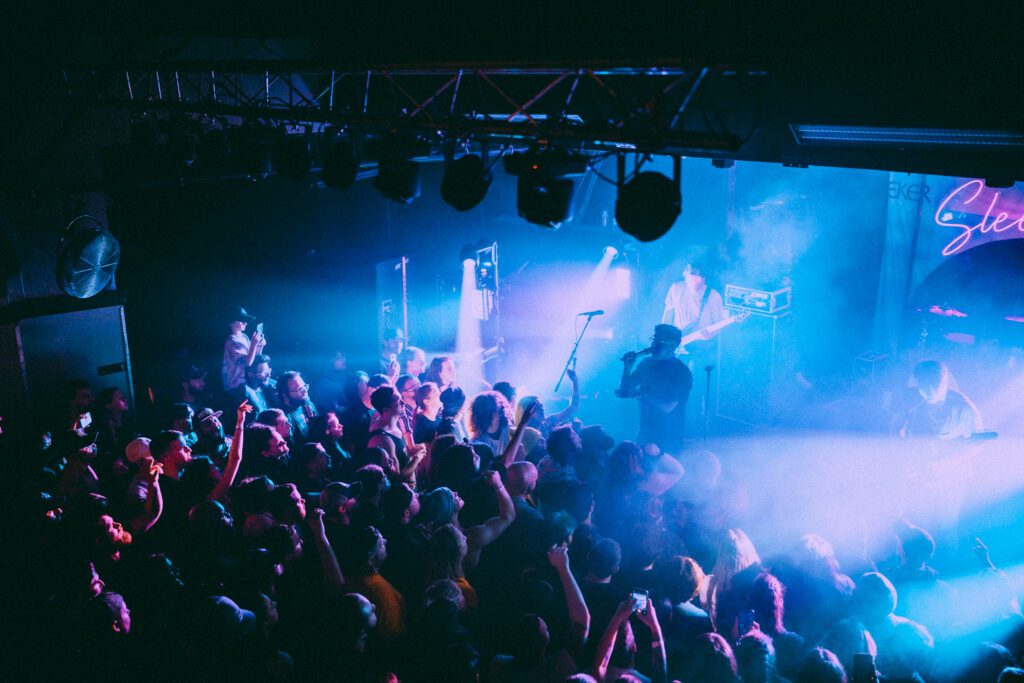 The crowd filled the room wall-to-wall, singing along to the crushing chorus. Dayseeker continued with more tracks off Sleeptalk, including "Burial Plot" and "Crooked Soul."
The band took a short break from Sleeptalk to play "Vultures," the most popular track off Dreaming is Sinking // Waking is Rising. They also treated fans to their new single, "Neon Grave."
Returning to the Sleeptalk track list, Dayseeker gave an intimate acoustic performance of "Already Numb." The group closed out the set with an action packed ending, featuring "Drunk," and "Sleeptalk."
Overall, Dayseeker continue to prove themselves with every release, and their electric live shows back the hype. Sleeptalk has amassed over 91 million streams since its release, and with "Neon Grave," Dayseeker shows no sign of stopping.
Sleeptalk is available now. Remaining tickets for the headline tour are available here.