Dreamwake Album Release Show
The Webster Theater – Hartford, CT – 4.9.2022

To celebrate the release of their new album, Virtual Reality, Dreamwake played a packed hometown show at the Webster Theater in Hartford, CT. The lineup featured support from Half Hearted, Enox, ShapeThrower, Glass Crown, and Sleepspirit.
Dreamwake recently released their highly anticipated album, Virtual Reality, which features singles, "Luna," "Night Rider," and "Midnight Rain." The record, which features Jesse Molloy (The Midnight, Panic! at the Disco) on sax, has already amassed over 463,000 streams since its release last week.
"We were absolutely overwhelmed by the amount of support we received," vocalist Bobby Nabors shared. "After being away from shows due to covid and tracking Virtual Reality, it was so refreshing to come back the way we did."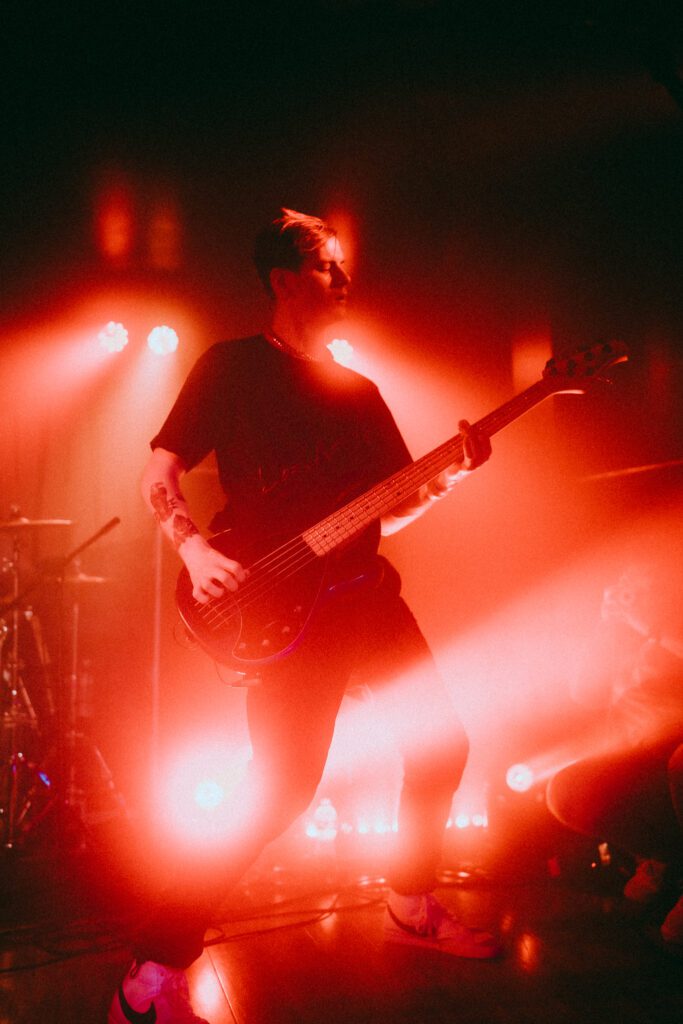 In Hartford, fans packed the venue wall to wall, eager to hear Dreamwake's new music live for the first time. The room echoed with chants of "Dreamwake!" as the group took the stage.
"Being on stage and hearing our name being chanted before the set was electrifying. It was as if time stood still."

Bobby Nabors, Vocalist
Starting with the album's opening track, "Neon," Dreamwake immediately captivated with their intricate riffs and melodic vocals. Their genre-bending music fuses metal with 80s rock influences, creating a unique and nostalgic experience.
The performance featured Kellon Reese (Sammy Rae & The Friends) on saxophone. The live sax brought another dimension to the already impressive performance.
Dreamwake played through Virtual Reality in full, with each song seemingly building more hype than the last. Fans crowded the stage singing along, as others moshed and crowd-surfed.
By the end of the set, the crowd still demanded more, and Dreamwake delivered on one final song. The night closed out with older fan favorite, "Silhouette." The room sang along until the final notes.
Dreamwake's claiming their spot in the metal scene, while paving the way to a new genre altogether.
Virtual Reality is available now. Watch the music video for "Paradise" ft. Jesse Molloy here.