The Midnight, Flamingosis
Citizens House of Blues Boston – Boston, MA
Words and photos by Brittany Isaacson
This weekend The Midnight stopped at the House of Blues in Boston for a night of nostalgic synthwave. Earlier this year, the duo released their live album, Red, White, and Bruised, leaving fans excited to see them in concert on their North American run.
A line of fans sporting an array of The Midnight merch formed outside of House of Blues Boston on Saturday eagerly awaiting the doors to open. Once inside, showgoers filled the three-floor venue.
Brooklyn-based artist Flamingosis opened the night with electronic and funk-infused beats. After a short changeover, it was finally time for The Midnight.
The lights dimmed as the band took the stage. The instrumentals of "Lonely City" filled the room, further building the crowd's excitement. After a short time, vocalist Tyler Lyle walked onto the stage and the band transitioned into "Endless Summer."
The Midnight transported the audience into a retro dreamscape as they continued with tracks like "Neon Medusa" and "River of Darkness."
Throughout the night the band captivated the crowd with their nostalgia-laden synthwave tunes and dynamic stage presence. Tim McEwan produced the band's signature sound with percussion and synth as Lyle's vocals serenaded the crowd.
Additionally, The Midnight elevated their live performance to another level with live saxophone from Justin Klunk. The soulful, sultry tones of the saxophone added a layer of richness and '80s-inspired nostalgia to the already mesmerizing performance. Throughout the evening Klunk dazzled with impressive solos, even going up into the balcony to interact with fans during a killer "Vampires" sax solo. The live saxophone was an unforgettable highlight that left the crowd in awe.
The setlist included songs spanning The Midnight's entire discography. Recent highlights include "Change Your Heart or Die" from last year's Heroes album and "Deep Blue" from 2020's Monsters. The band also played older favorites, like "Lost Boy" from 2018's Kids, "Shadows" from 2017's Nocturnal, "Jason" from 2016's Endless Summer, and "Los Angeles" from 2014's Days of Thunder.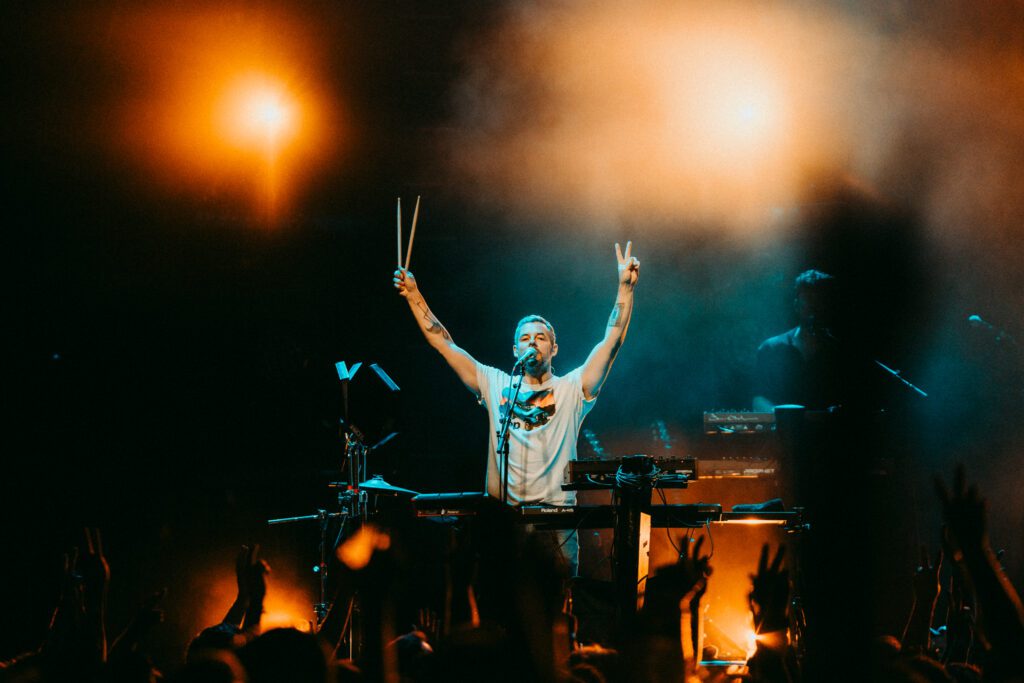 A three-song encore kicked off with "Good in Red," followed by "America 2". The crowd's energy was at its peak as a sea of hands reached into the air and fans sang along to the final chorus of "Sunset."
Overall, The Midnight's nostalgic and alluring sound offers a unique listening experience, which translates into their captivating live show. Their North American tour wraps up in less than a week in Ft. Lauderdale, Fla. Be sure to catch one of the remaining dates and follow along for what's next from The Midnight.
For tickets and more information, visit www.themidnightofficial.com.
The Midnight