COIN, Miloe
The Dome @ Oakdale – Wallingford, CT – 9.24.2022
Words and photos by Brittany Isaacson
COIN brought the Uncanny Valley tour to The Dome at Oakdale in Wallingford this weekend. Featuring support from Miloe, the tour celebrates the release of COIN's fourth studio full-length album, Uncanny Valley. The album debuted in March and is the follow-up to 2021's Rainbow Mixtape. Uncanny Valley marks a free-spirited new chapter for COIN, and we were excited to see that translate to their live show.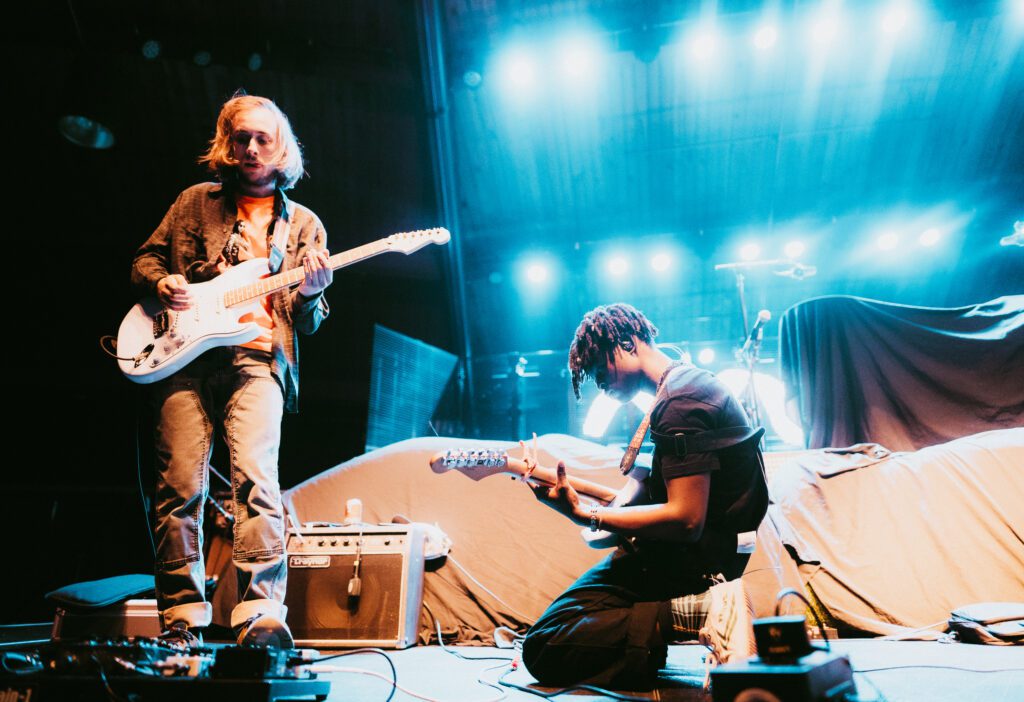 Fans had already started to pack into The Dome as Miloe took the stage. The Minneapolis-based musician treated concert-goers to indie pop rhythms and smooth vocals. The chill beats of songs like "Winona" and "Greenhouse" set the mood for the rest of the evening.
Finally, the lights dimmed and fans cheered as COIN walked onto the stage. Decorated with patches of grass and a giant inflatable ladybug, the stage resembled the imaginative, whimsical world depicted on the album. The screen behind the band displayed mesmerizing visuals and lyrics.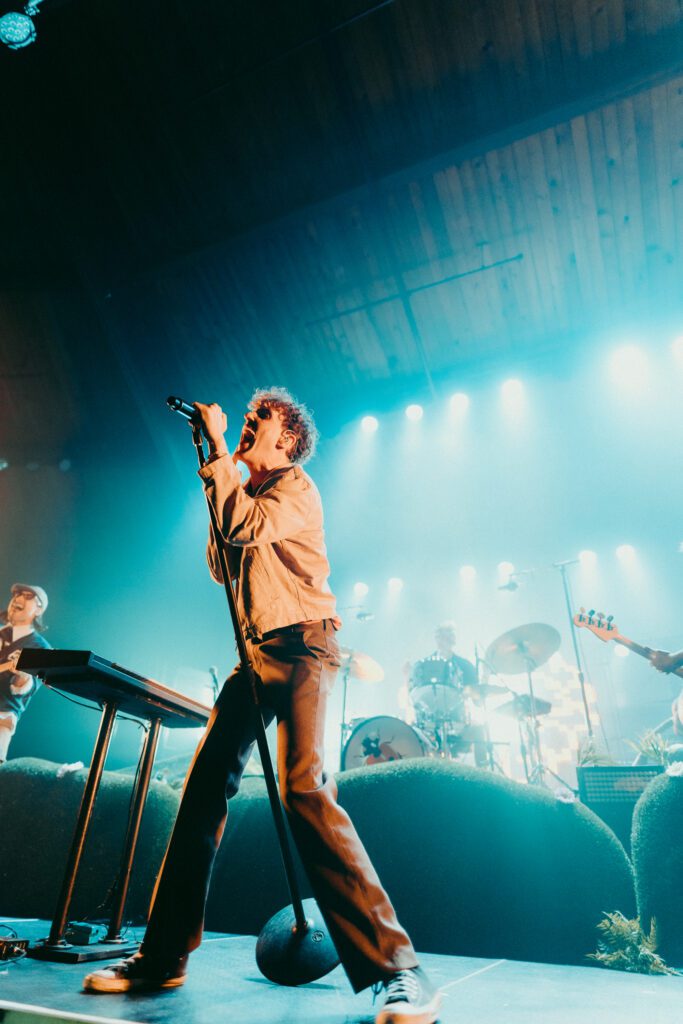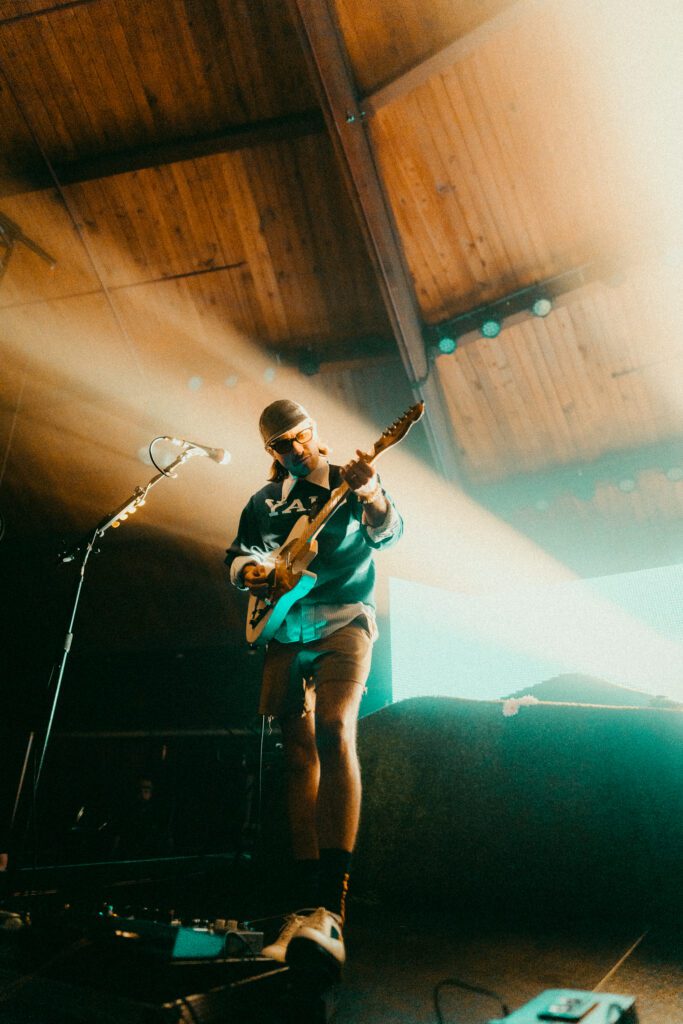 The set opened with a handful of songs off Uncanny Valley, including "Learning," "Chapstick," and "Cutie." COIN sprinkled in some older hits, including "I Want It All" and "Cemetery" off 2020's Dreamland. OG fans were happy to hear even earlier tracks, such as "Boyfriend" off How Will You Know If You Never Try (2017) and "Run" off their 2015 self-titled album.
Additionally, COIN took a few moments throughout the night to express their gratitude to the crowd. Vocalist Chase Lawrence also shared that Connecticut was one of the first shows they ever played outside of their hometown. Loud echoing cheers suggested their Connecticut fan base has only grown since then.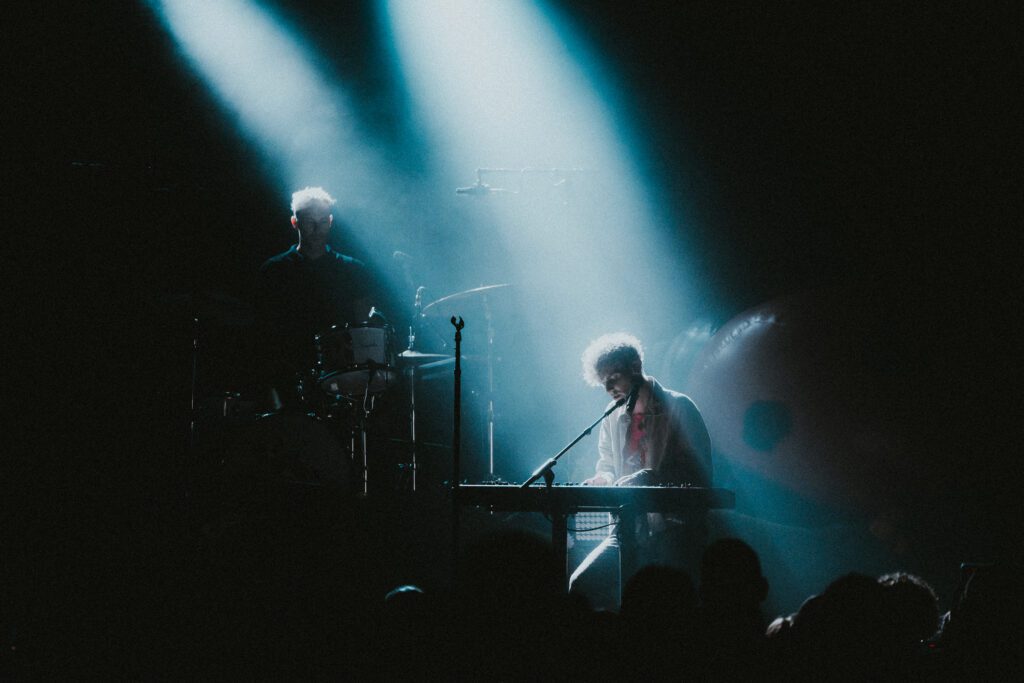 Afterwards, COIN continued with more songs from Uncanny Valley and a number of additional songs off Dreamland. As the opening beats of Dreamland's "Let It All Out (10:05)" played, the crowd held up cards that read "10:05." Fans sang along to the heartfelt lyrics.
At last, the set closed with hit songs "Talk Too Much" and Uncanny Valley's closing track, "Loving." COIN came back to the stage for a one-song encore, featuring the sing-along anthem "Crash My Car."
Since their debut in 2012, COIN has continued to garner popularity in both the indie-pop and alt-rock markets. Their live shows have evolved from local gigs in their hometown to worldwide headlining shows where everyone knows the lyrics. We are excited to see what's next from COIN as they continue to cement their name in the alt-pop scene.
Miloe
COIN